Trapunto By Machine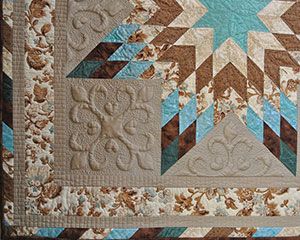 1-Day Workshop
This class teaches students how to incorporate trapunto into their quilts to really make them POP! Hari Walner's method of "Trapunto by Machine" is what I will teach. It is very simple, and quite fun. Students will leave the class excited and anxious to go home and try out their newly learned technique on their own quilts.
A basic understanding of machine quilting is helpful for this class.
Fee: See Teaching Fees page.
Tags: workshop, machine quilting, trapunto