Clamshell Extravaganza!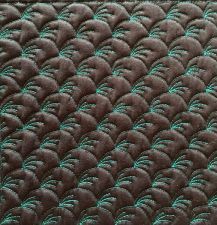 1-Day Workshop
This is a free motion quilting class in which you'll learn 12 different variations of the classic and beautiful clamshell design. Not only will Cindy show you clamshell varieties and arrangements that you never dreamed of; she'll also share tips and tricks to make your quilted clamshell designs beautiful and successful.
Fee: See Teaching Fees page.