Moving Up to the Big Leagues: Taking Your Quilts From Local Shows To International Competitions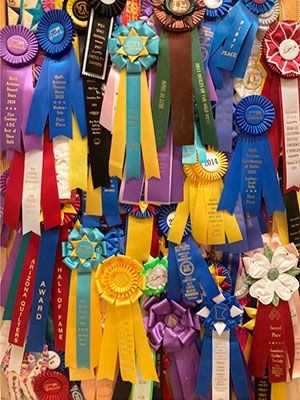 Whether you're planning on entering your quilts in national shows or not, you're sure to find this lecture very interesting. Cindy covers everything that quilters need to consider if and when they decide to enter their quilts in national quilt shows.
She discusses:
entry forms
photography
rules
categories
costs
insurance
shipping
juried vs. non-juried shows
judging
and the whole nine yards!
So, even if you aren't ready to "move up to the big leagues", this lecture will open your eyes to everything that competitive quilters must consider when entering their quilts in the big quilt shows that we all love to attend.
Fee: See Teaching Fees page.