Advanced Machine Quilting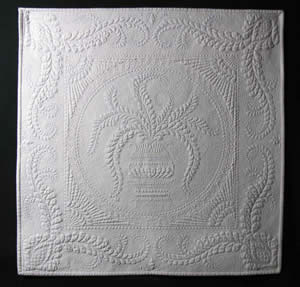 2-Day Workshop
This class includes practice on feathers (marked and free-hand) and many different background designs. After some class practice, students will work on designing a small wholecloth quilt. And, we will extensively cover different threads, battings, needles, and fabrics.
A basic understanding of machine quilting is required for this class.
Fee: See Teaching Fees page.